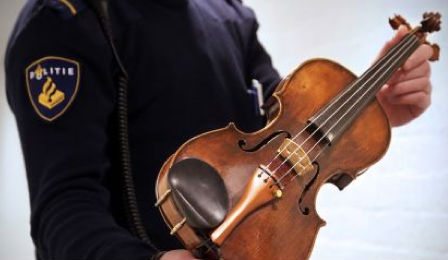 2 men have today been arrested in The Hague after attempting to sell a USD $200,000 1731 Carlo Ferdinando Landolfi violin - allegedly stolen last week from a home in Aboude.
It's alleged the two men, aged 22 and 25, attempted to sell the instrument to a local violin maker - who had been previously alerted to the theft.
Two other violins, stolen in the same robbery, have not yet been recovered.
Source: www.dutchnews.nl