Britain's 2016 BBC 'New Generation Artists' Announced
The British Broadcasting Corporation has today announced 6 new additions to the 'BBC New Generation Artists' roster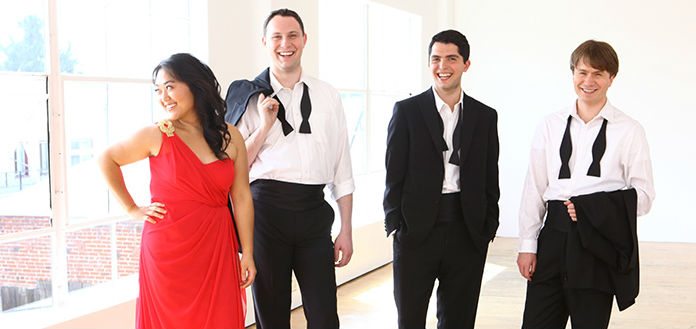 The British Broadcasting Corporation (BBC) has today announced 6 new additions to the 'BBC New Generation Artists' roster – including cellist Andrei Ioniță, Norwegian violist Eivind Holtsmark Ringstad, the Amatis Piano Trio and the Calidore String Quartet.
Launched in 1999, as part of the BBC's commitment to fostering young musical talented, each year a small number of international concert artists, at the beginning of their careers, are invited to join the scheme – offering performance, appearances and recording opportunities with the BBC Orchestras, television, radio and festivals.
We're very excited about working with the class of 2016 ... Radio 3 listeners are in for a treat!'' Radio 3 producer, Emma Bloxham has told The Violin Channel.
"Over the next two years the musicians will have the chance to perform with the BBC's performing ensembles and make studio recordings for broadcast on Radio 3 ..." she has said.
Other musicians to be added to this year's roster include Soprano Fatma Said and Bass-baritone Ashley Riches.
Former BBC 'New Generation Artists' participants include VC Young Artists Esther Yoo – and the Danish String Quartet.
IMAGE: Calidore String Quartet