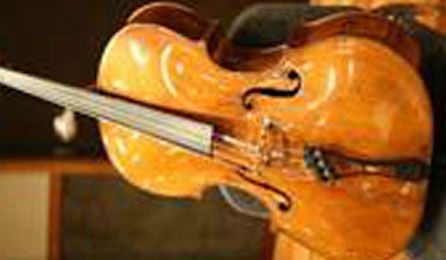 A 1714 Antonio Domenicelli cello, reported lost on The Violin Channel in November of last year, has been found unharmed in Los Angeles.
The instrument, baring the label "Antonio Domenicelli Fecit en Ferrara 1714", was located inside the trunk of a 2007 four-door maroon Acura ATL car - stolen on November 1st from a hotel parking lot in Glendale, California.
A Los Angeles Police spokesperson has indicated to The Violin Channel that the car and instrument were found on Thursday of last week - after a local resident reported an unattended vehicle having been parked in their neighbourhood for a lengthy period of time.
The instrument was owned by Hollywood session musician, Cameron Stone - who has performed the cello on a number of popular albums and film soundtracks, including 'Frozen' and 'Tomorrowland'.
PREVIOUS