New York's 92nd Street Y to Undergo Major $180 Million Renovation
New York's 92nd Street Y has announced it will undergo an upcoming $180 million upgrade of its facilities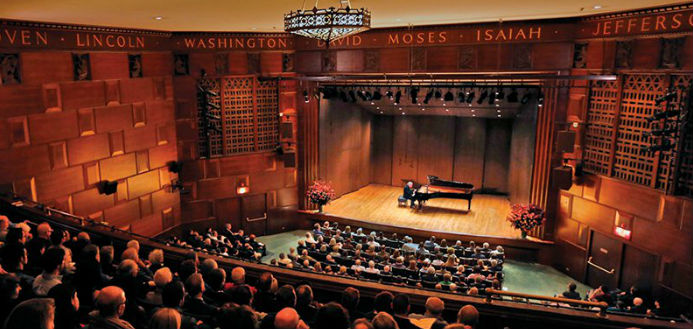 The 92nd Street Y multifaceted cultural institution and community center on Manhattan's Upper East Side has this week announced it will undergo an upcoming $180 million upgrade of its facilities.
The Y's 250,000-square-foot building on Lexington Avenue between 91st and 92nd streets, hosts an extensive array of performing arts programs and performances, talks and conversations, literary readings, film screenings, adult education, art, dance and sports classes and professional developments programs.
"We underinvested in the building for decades …" 92nd Street Y Chief Executive Henry Timms has said.
"With $145 million already in hand, the project is taking shape and work is expected to take place over several years," he has said.
The renovation plan will not include a building expansion - instead a reconfiguration and modernization of its existing spaces.
Catch the Kronos Quartet with Korean haegeum player, composer and improviser Soo Yeoh Lyuh at the 92nd Street Y's Buttenwieser Hall on Thursday 28th June at 8pm - program to include a cross-cultural re-imagining of the string quartet experience.