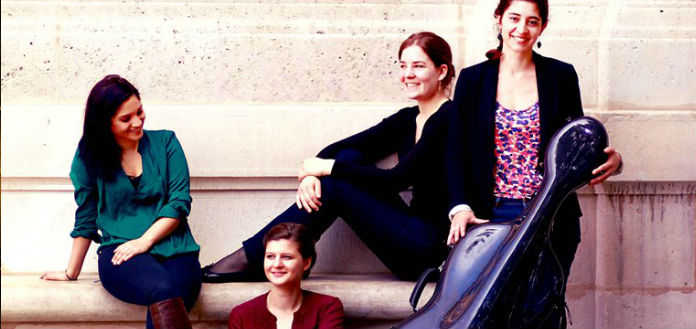 The Paris-based Akilone String Quartet has today been awarded 1st prize at the 2016 Bordeaux International String Quartet Competition, in Bordeaux, France.
The ensemble, comprising violinists Emeline Conce and Elise De-Bendelac, violist Louise Desjardins and cellist Lucie Mercat will receive €20,000 (US $23,000) and a number of international performance opportunities.
'The overall level of this competition was extraordinary and that is heartening,' Jury chair Bruno Giuranna has said.
"All the members of the jury agreed unanimously on the award winners," he has said.
2nd prize was awarded to Mettis Quartet, from Lithuania.
This year's jury comprised: Bruno Giuranna, Sylvie Gazeau, Ayako Tanaka, Hans Egidi, Stefan Metz, Helena Poggio and Alain Planès.