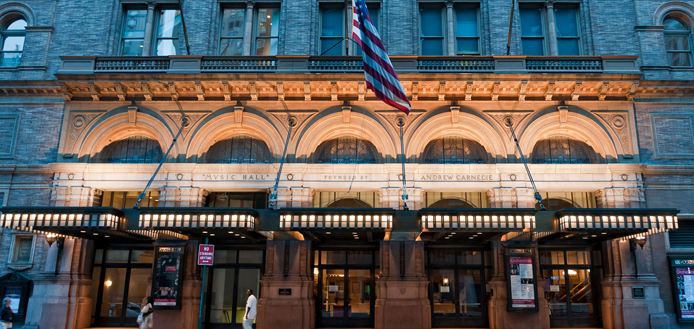 The Gateways Music Festival Orchestra — an ensemble that aims to connect and support professional classical music of African descent through community and performance — will make its Carnegie Hall debut in April.
The concert will be part of the 2022 Gateways Music Festival, in association with the Eastman School of Music in Rochester, New York.
"We are delighted to be presenting the Gateways Music Festival Orchestra this season in the ensemble's Carnegie Hall debut," said Clive Gillinson, Carnegie Hall's Executive and Artistic Director.
"We have long been inspired by the festival's commitment to extraordinary artistry as it celebrates the many contributions that musicians and composers of African descent continue to make to classical music. We look forward to introducing the Gateways musicians to our audiences as they embark upon their residency, connecting with music lovers throughout New York City."
The orchestra's program includes works by Johannes Brahms, George Walker, and Florence Price, as well as a fantasia on "Lift Every Voice and Sing" and a world premiere by jazz artist and Oscar-winning composer Jon Batiste.
Batiste's new commission is centered around the concept of social music, ritual, worship, and community and involves elements of spoken word.
"The question of this composition is: are we up to the task of democracy? Music is life, and that's what I want this concert to represent," Batiste said in a video on the Carnegie Hall website.
"There's such a strong tradition in what we consider to be classical music that's overlooked, that has American descendants of slaves at the center of it, and an orchestra like [the Gateway Music Festival Orchestra] really speaks volumes. And being in the epicenter of New York and expressing yourself as an artist is a dream for many, and Carnegie Hall represents that in a way ... we're going to make history with this."
Tickets for the concert will be on sale beginning August 30.