London's Guildhall School Announces New Senior Violin Faculty Member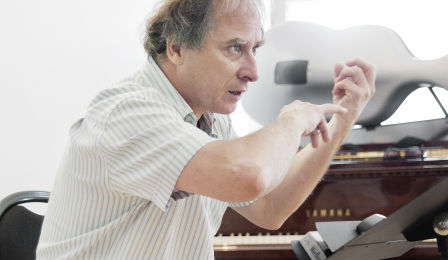 The Guildhall School of Music, in London has today announced the appointment of Hungarian violinist and pedagogue Andras Keller - to the position of 'Violin Professor of Music'.
A former leader of the Budapest Festival Orchestra and founder of the Keller String Quartet, Professor Keller has served senior faculty positions at the Franz Liszt Academy of Music, the Aix-en-Provence Festival and Yale University's Norfolk Chamber Music Festival.

'I'm extremely pleased to join Guildhall, where I will do my best to build up a great violin class,' the 55 year old has said, '…I can't wait to pass on to them what I have learned from my great masters - Sándor Végh, György Kurtág and Ferenc Rados.'
Professor Keller will commence his tenure in January 2016.