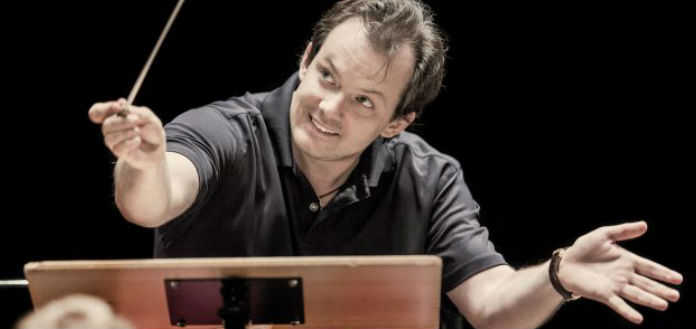 This week, the Boston Symphony and the Gewandhaus Orchestra, in Leipzig, announced the contract extensions of Music Director Andris Nelson.
The two orchestras are currently in a musical partnership which includes a commissioning program, educational engagement, shared complementary programming, and residencies in both cities.
"I am filled with gratitude and great happiness for the opportunity to continue my musical journey with the BSO, and I feel a powerful sense of anticipation around being reunited with the orchestra and our dear audiences as soon as the regulations around the pandemic allow," Nelsons said.
"I am thrilled that during this second phase of my tenure the musicians of the Gewandhausorchester and I will be able to continue to explore our artistic ideas, and also tread entirely new paths."