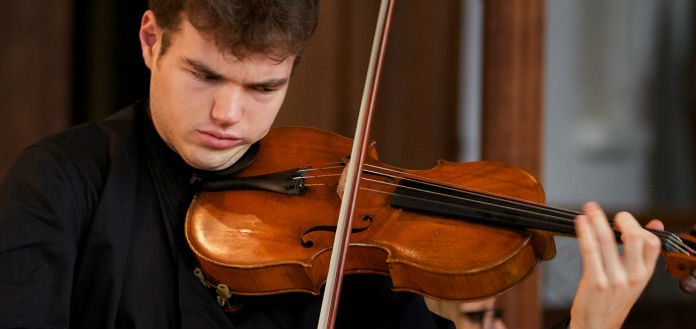 Applications are now open for the 2017 Cecil Aronowitz International Viola Competition - to be held in Birmingham, United Kingdom from November 18th-24th, 2017.
Hosted by the Birmingham Conservatoire, Birmingham City University and the British Viola Society, the 1st prize winner will receive £5,000 (US $6,200), a recording contract with Champs Hill Records and a number of important European performance opportunities.
All candidates must be 21 years or younger at the time of the competition.
Previous 1st prize winners include VC Young Artist, violist Timothy Ridout.
For applications details, please visit: http://bit.ly/2mKKx6z
Applications to be received by March 31st, 2017.
PICTURED: 2014 CECIL ARONOWITZ VIOLA COMPETITION 1ST PRIZE WINNER, VC YOUNG ARTIST TIMOTHY RIDOUT