Applications Closing for Kronberg Academy's Feuermann Cello Competition
Open to international cellists born after 1994, the fifth presentation of the Grand Prix Emanuel Feuermann will take place from November 15 to 22 in Berlin, Germany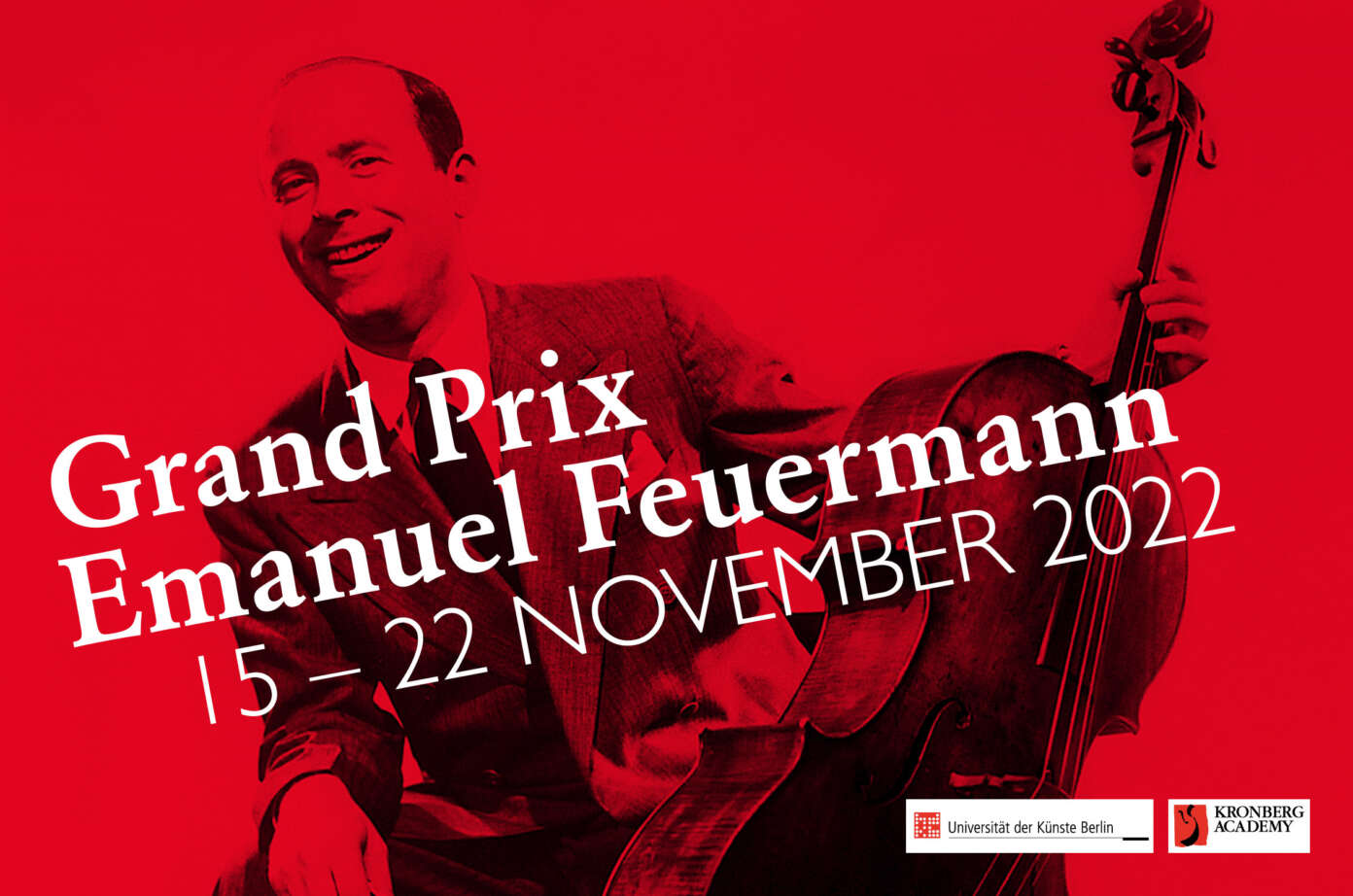 The Kronberg Academy's Grand Prix Emanuel Feuermann will award its first prize winner €10,000. Applications are to be received by July 1, 2022. Apply here.
The first round of the competition will be held virtually and must include a Prelude and Sarabande from Bach Cello Suite No. 4 or No. 6, the first movement of Schubert's Arpeggione Sonata, Strauss' Don Quixote, and Julius Klengel's Scherzo for Cello and Piano.
For the second round, held at the Berlin Philharmonie from November 16 to 17, each contestant will perform Jörg Widmann's commissioned work, a Beethoven Cello Sonata or Variation for Cello and Piano, and a work of the competitor's choice.
The semi-final round, held on November 19 at the Berlin University of the Arts Concert Hall, features each candidate performing the first movement of Mozart's Divertimento for String Trio as well as Haydn's Cello Concerto in D Major or Michael Haydn's Cello Concerto in B-flat Major with the Metamorphosen Berlin.
The final round will be held at the Großer Sendesaal Haus des Rundfunks, Berlin on November 21. Each finalist will perform the Elgar Cello Concerto in E minor, Shostakovich Cello Concerto No. 2 in G minor, or Schumann Cello Concerto in A minor with conductor Joseph Bastian and the Rundfunk-Sinfonieorchester Berlin.
The 2022 jury will comprise: Tsuyoshi Tsutsumi, Claudio Bohórquez, Karine Georgian, David Geringas, Ralph Kirshbaum, Jens Peter Maintz, Jérôme Pernoo, Torleif Thedéen, Raimund Trenkler, and Hillel Zori.
Former first prize winners include Alexander Buzlov, Giorgi Kharadze, Danjulo Ishizaka, and VC Artist Aurélien Pascal.