Applications Open for Los Angeles' 2021 Primrose International Viola Competition
Applications are now open for the 16th Primrose International Viola Competition — to be held at the Colburn School from December 12th to 18th, 2021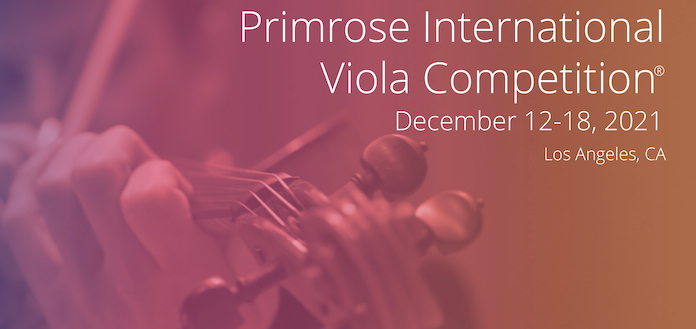 Applications are now open for the 16th Primrose International Viola Competition — to be held at the Colburn School from December 12th to 18th, 2021.
Open to violists of any nationality 29 years and younger, the 1st prize winner will receive US $15,000. 
Presented by the Colburn School and the American Viola Society, previous Primrose International Viola Competition prize winners include violists Lawrence Power, Antoine Tamestit, David Aaron Carpenter, and VC Artist Matthew Lipman.
The 2021 jury will comprise Barry Shiffman (Chairman), Andrés Cárdenes, Victoria Chiang, Mai Motobuchi, Dimitri Murrath, and Chauncey Patterson.
All rounds of this year's competition will be streamed live on The Violin Channel. You won't miss a beat.
Applications to be received by July 16th, 2021. 
For application details, visit: www.primrosecompetition.org