Association of Performing Arts Professionals' New Podcast "ARTS. WORK. LIFE." — Episode 1
This new podcast features the untold stories of people working in the arts industry and how the past few years have affected them
How has the pandemic, call for racial reckoning, and mass resignations impacted your work life in the performing arts? The Association of Performing Arts Professionals, with the support of the Wallace Foundation, wanted to find out. This new podcast, "ARTS. WORK. LIFE." welcomes arts workers to tell their own stories.
ARTS. WORK. LIFE.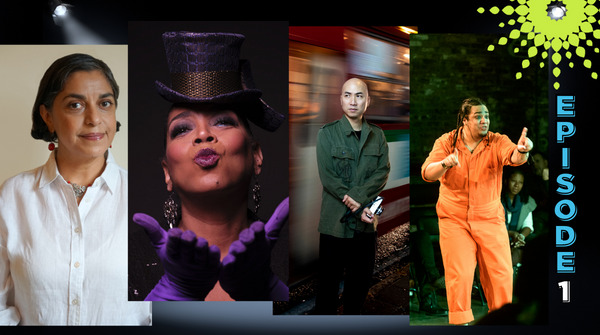 Season 1 Episode 1 - Inclusion: What Does It Mean to Be "In the Room"?
"Inclusion is a word that's thrown around a lot in the performing arts industry. As for true inclusion — actually making spaces welcoming and equitable — there's a lot of work to be done," the episode description reads.
"But when it feels like you're speaking a different language, it can be hard to get on the same page, let alone into the same room.The stories in this episode start pre-pandemic and demonstrate how the past few years forced people to re-evaluate their very definition of inclusion."
"In this episode, independent producer, artistic director, cultural worker Claudia Norman (Jackson Heights, NY) advocates for the voices not in the room (or on Zoom); musician Lynne Jordan (Chicago, IL) reconciles her disability with the physical barriers in performance spaces; artist, writer, academic and arts administrator Michael Sakamoto (South Hadley, MA) describes the trauma of leading DEI efforts in white-led institutions; and Anthony Torres (Miami, FL), executive director of the theater company Combat Hippies, explains how his experience as a trauma therapist made him more committed to amplifying marginalized voices through his art."
Want to tell your bold, untold story on a future season of ARTS. WORK. LIFE.? Submit your story here.