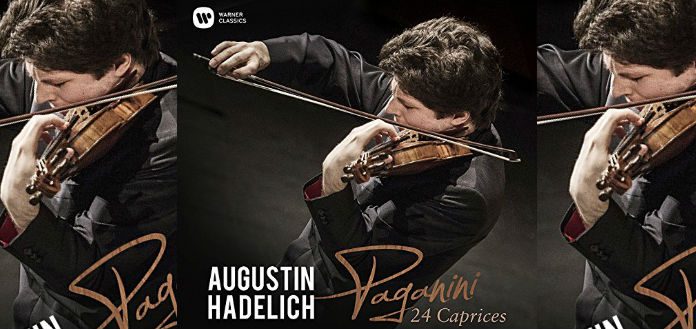 Warner Classics has today announced the release of VC Artist Augustin Hadelich's new album 'Paganini 24 Caprices'.
The acclaimed virtuoso's first recording on the label, the disc features all 24 Paganini Solo Caprices - recorded on the 1723 'Ex-Kiesewetter' Stradivarius violin.
A graduate of the Istituto Mascagni and The Juilliard School, Augustin was awarded 1st prize at the 2006 Indianapolis International Violin Competition – and was the recipient of the inaugural 2015 Warner Music Prize and 2018 Musical America 'Instrumentalist of the Year' accolade.
"I am thrilled to make my first recording for Warner Classics … I have dreamed of recording these caprices ever since I first worked on them as a child," Augustin has told The Violin Channel.
"Augustin's sound is innately lush, expressive and recognizable … he is a self-reliant yet communicative artist who takes palpable pleasure in performing … these are unique qualities seldom found in a young violinist today – and Augustin has them all," Warner Classics' Executive Vice President Jean-Philippe Rolland has said.
"We are delighted to embark on this journey with him," he has said.
Track previews available now on Amazon and iTunes: