BBC 'New Generation Artists' Announced - Including Violinist Esther Yoo & Cellist Narek Hakhnazaryan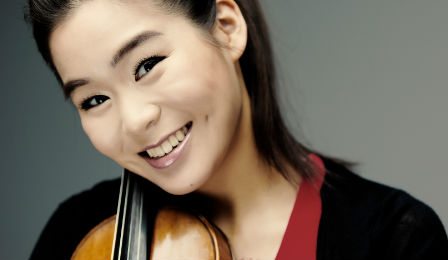 The British Broadcasting Corporation (BBC) has today announced 6 new additions to the 'BBC New Generation Artists' roster - including American-Belgian violinist Esther Yoo, the German-based Armida Quartet – and Armenian cellist Narek Hakhnazaryan.
Launched in 1999, as part of the BBC's commitment to fostering young musical talented, each year a small number of international concert artists, at the beginning of their careers, are invited to join the scheme – offering performance, appearances and recording opportunities with the BBC Orchestras, television, radio and festivals.
Esther, a student of Ana Chumachenco at the Munich Hochschule für Musik und Theater and Augustin Dumay at the Brussels Queen Elisabeth Music Chapelle, is a former prize winner at the Sibelius and Queen Elisabeth International Violin Competitions.
Narek, a student of Alexey Seleznyov and Lawrence Lesser at the New England Conservatory , is a former 1st prize winner at the Tchaikovsky International Cello Competition - and the Young Concert Artists International Auditions, in New York.
Others instrumentalists to be added to this year's roster include: German baritone Benjamin Appl, British French-hornist Alec Frank-Gemmill and Russian pianist Pavel Kolesnikov.
Former BBC 'New Generation Artists' participants include VC 'Young Artists' Elena Urioste - and the Danish and Escher String Quartets.
Pictured: Esther Yoo