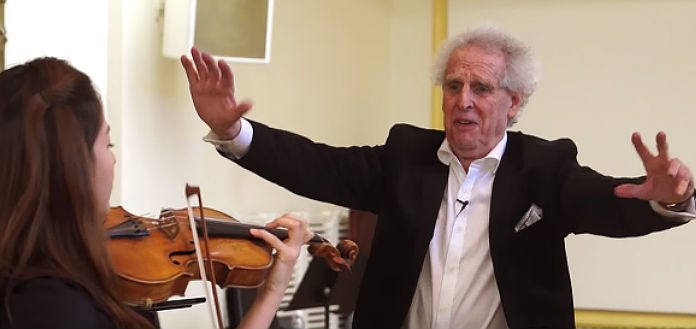 English conductor Benjamin Zander works us through a violin masterclass on the 1st and 2nd movements of Mendelssohn's Violin Concerto in E Minor.
Recorded live on January 30th, 2016 at The Benjamin Franklin Institute – with violinist, VC Young Artist Yoojin Jang and pianist Dina Vainshtein.
Recorded by the Boston Philharmonic.
BENJAMIN ZANDER | THE BENJAMIN FRANKLIN INSTITUTE MASTERCLASS | MENDELSSOHN VIOLIN CONCERTO | VC YOUNG ARTIST YOOJIN JANG | 2016