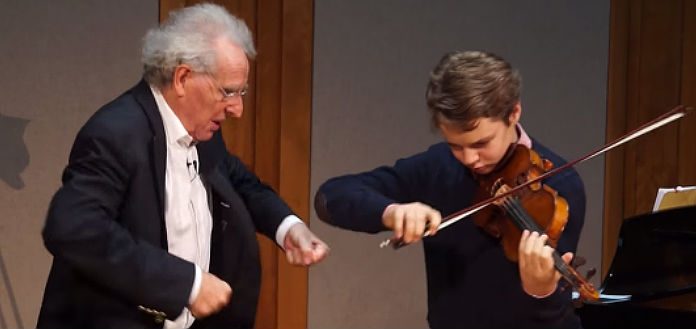 English conductor Benjamin Zander works us through a student violin masterclass on the 1st movement of Saint-Saens' Violin Concerto No. 3 in B Minor.
Recorded live on November 14th, 2015 at the Longy School of Music – with student violinist Alex Goldberg and accompanist Dina Vainshtein.
Recorded by the Boston Philharmonic.
BENJAMIN ZANDER | LONGY SCHOOL OF MUSIC MASTERCLASS | SAINT-SAENS | VIOLIN CONCERTO NO. 3 | 1ST MVT | MASTERCLASS