Berklee School of Music Appoints First Female President
The Boston-based contemporary music school announced Erica Muhl as its new president, effective July 2021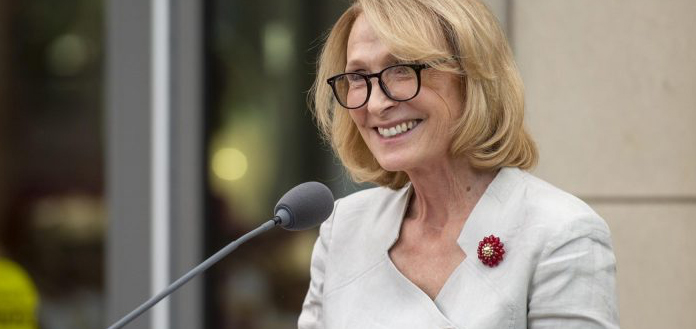 The American composer and conductor will succeed President Roger H. Brown, who served in the role for 17 years. Muhl will be only the fourth president in the institution's 75 years.
Muhl has formerly served as the dean and founding executive director of University of Southern California's Jimmy Iovine and Andre Young Academy for Arts, Technology and the Business of Innovation.
"I want to offer my deepest thanks and appreciation to Berklee's trustees, and to the amazing Roger Brown," said Muhl. "The institution you have all built has no equal, and I am deeply honored by your faith in my ability to continue to grow its mission, and to provide unprecedented and unrivaled learning and professional experiences across the spectrum of music, the arts, technology, and creative entrepreneurship."
"Erica's deep experience in cross-disciplinary innovation in higher education—with artistry and technology at the core—coupled with her distinguished music career and lifelong dedication to students, embodies the qualities we sought and aligns perfectly with Berklee's vision," said Susan Whitehead, chair of Berklee's Board of Trustees and member of the presidential search committee.