Watch Berlin Philharmonic's Premiere of Toshio Hosokawa's "Prayer for Violin and Orchestra"
The piece is dedicated to the principal concertmaster of the Berliner Philharmoniker, Daishin Kashimoto, who performs as soloist in this premiere
Earlier this month, the Berlin Philharmonic premiered Toshio Hosokawa's "Prayer for Violin and Orchestra" with conductor Paavo Järvi and soloist Daishin Kashimoto, concertmaster of the ensemble.
Born in Hiroshima, Japan, Toshio Hosokawa's compositions mix influences from traditional Japanese aesthetics, the western avant-garde, and the sounds of nature.
"Japan is multifaceted," Hosokawa told Martin Demmler in a Berlin Philharmonic profile. "On the one hand, there is pure stress in the big cities, while on the other hand, there is still a sense of calm outside the main centres, where nature and a feeling of solitude still exist. That's my Japan, those are my roots."
Audiences can now watch the world premiere of this piece on Berlin Philarmonic's Digital Concert Hall by using code "HOSOKAWA" at digitalconcerthall.com/code.
Valid until July 31, 2023, the code is redeemable one time per person. Viewers can watch Hosokawa's "Prayer for Violin and Orchestra" here.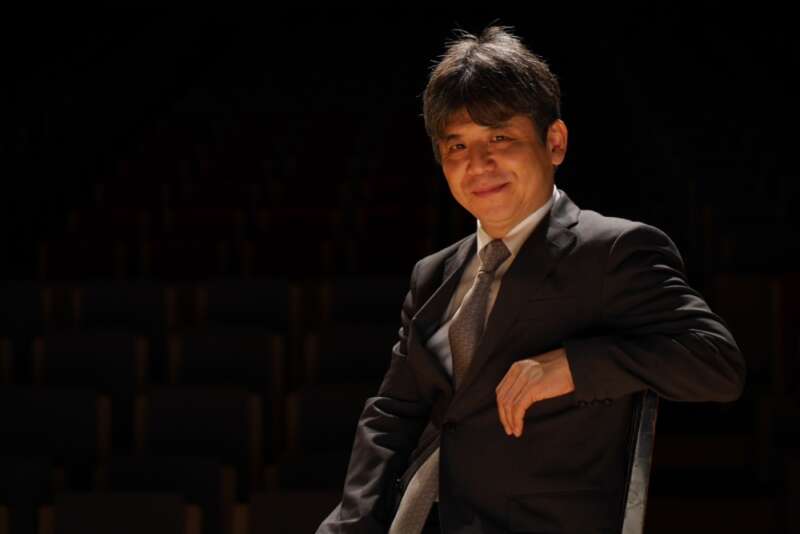 Toshio Hosokawa was born in Hiroshima in 1955. He moved to Germany in 1976, where he studied composition with Isang Yun, Brian Ferneyhough, and Klaus Hube. He first gained widespread recognition with the 2001 world premiere of his oratorio Voiceless Voice in Hiroshima. Hosokawa has had his work performed by ensembles such as Tokyo Metropolitan Symphony Orchestra, Cleveland Orchestra, Vienna Philharmonic, Bamberg Symphony Orchestra, ORF Radio Symphony Orchestra Vienna, and Duisburger Philharmoniker.
He is currently the artistic director of the Takefu International Music Festival and artistic director of the Suntory Hall International Program for Music Composition.
Also a composer of major operatic works, Hosokawa has been a member of the Academy of Fine Arts Berlin since 2001 and was a fellow of Berlin's Institute for Advanced Study in 2006/7 and 2008/9. In 2013/14, he was the composer in residence at the Netherlands Philharmonic Orchestra and at the Hiroshima Symphony Orchestra from 2019 to 2021. His awards include the Japan Foundation award and the Goethe Medal for his services to cultural exchange between Japan and Germany.
Within the Digital Concert Hall, audiences can now watch the Berlin Philharmonic — and many of the world's greatest conductors and soloists — anytime, anywhere on their TV, tablet, smartphone, or computer. With a subscription, the orchestra's concerts are available to watch live or on demand — in 4K, Hi-Res Audio, and Immersive Audio (Dolby Atmos).
The Digital Concert Hall also holds a unique media library with more than 700 concerts from six decades, plus interviews, films, playlists, and more. Featured artists include chief conductor Kirill Petrenko and star guests such as Christian Thielemann, Martha Argerich, Jonas Kaufmann, Lisa Batiashvili, and Simon Rattle.