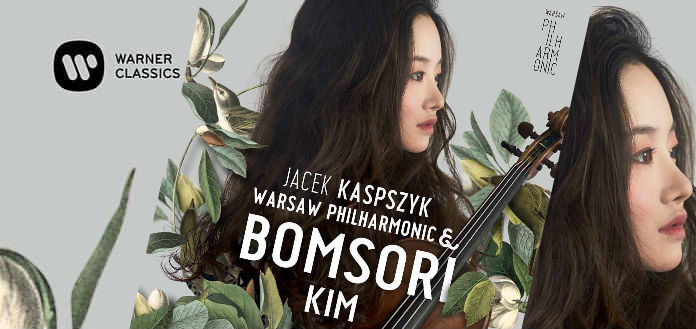 Warner Classics has today announced the release of VC Artist, violinist Bomsori Kim's debut album 'Wieniawski & Shostakovich'.
Recorded with conductor Jacek Kaspszyk and the Warsaw National Philharmonic, the newly-released disc features Wieniawski's 2nd Violin Concerto in D Minor and Shostakovich's 1st in A Minor.
"As soon as I was approached with this incredible opportunity to make my debut recording with Maestro Kaspszyk and the Warsaw Philharmonic ... I was immediately drawn to the idea of recording a great Polish composer - with such a great Polish conductor and orchestra," Bomsori has told The Violin Channel.
"I then thought the Shostakovich Concerto would be a complementary pairing ... with both Concerti having been premiered in St. Petersburg ... and although times may have changed since they were written, both works still speak profoundly with audiences world-over today," the 2016 Wieniawski International Violin Competition 2nd prize winner has said.
"... Just like life, both of these masterworks contain sadness, ugliness, struggle ... happiness and great beauty ..."
Track previews available now on Amazon and iTunes: