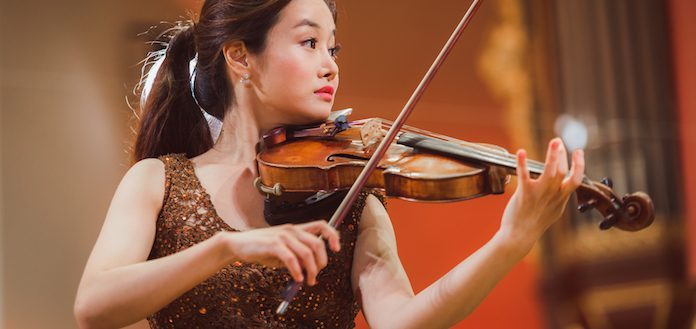 It has been announced today that 27 year old VC Young Artist Bomsori Kim, from South Korea, will join the roster of the Hannover-based Liu Kotow for General Management.
A post graduate student of Sylvia Rosenberg and Ronald Copes at the Juilliard School, Bomsori is a former major prize winner at the Hannover, Tchaikovsky, Wieniawski, Sendai, Sibelius, Qingdao and ARD International Violin Competitions.
She will make her New York City Carnegie Hall debut in November of this year and is also scheduled for the release of her upcoming debut album on the Warner Classics label, Agency Managing Director Grzegorz Kotow has told The Violin Channel.
VC YOUNG ARTIST BOMSORI KIM | WIENIAWSKI CONCERTO NO. 2 | MAREK PIJAROWSKI & POZNAN PHILHARMONIC | 2016 WIENIAWSKI INTERNATIONAL VIOLIN COMPETITION
Liu Kotow's roster also includes violinists Kaja Blacher, Giuliano Carmagnola, Isabelle Faust, Alina Ibragimova, Isabelle van Keulen and Nemanja Radulovic - and cellist Steven Isserlis.