BREAKING | VC 'Young Artist' Noah Bendix-Balgley Announced New 1st Concertmaster of Berlin Phil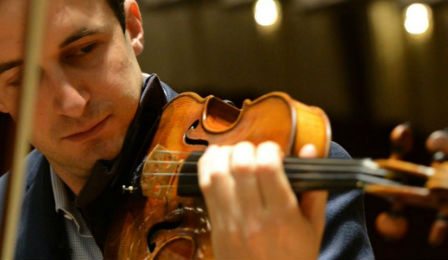 The Berlin Philharmonic has today announced 29 year old, American 'VC Young Artist' Noah Bendix-Balgley as their new 1st Concertmaster.
Noah Bendix-Balgley | Strauss | Ein Heldenleben | Concertmaster Solo | Pittsburgh Symphony
A graduate of the Indiana University Jacobs School of Music and the Munich Hochschule, and former prize at the Queen Elisabeth, Long-Thibaud and Vibrate International Violin Competitions, Noah has served as Concertmaster of the Pittsburgh Symphony Orchestra since 2011.
He will replace Guy Braunstein - who left the orchestra at the conclusion of last season to pursue solo opportunities.
Whilst a date for Bendix-Balgley's commencement is still being finalised, it is understood he will continue with his current commitments 'into next season' - a Pittsburgh Symphony news release has stated.