California's Music Academy Duo Competition Announces Finalists
Violinists Danny Jin and Zeyu Li are among the competition's finalists who will perform on August 1, 2022, at the Music Academy's Hahn Hall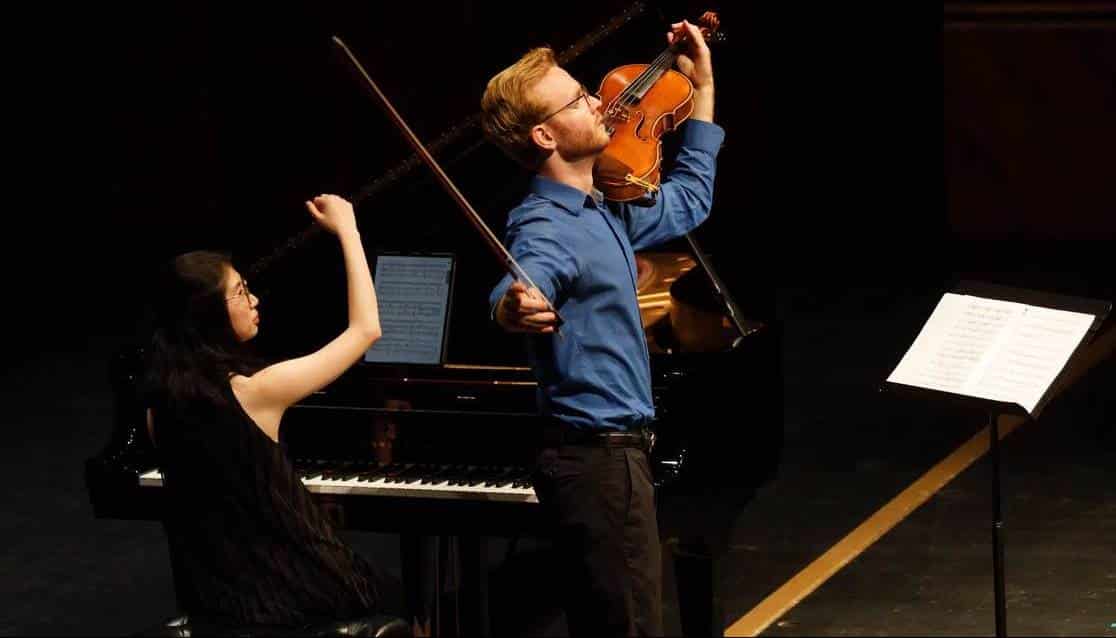 Founded in 1947 and based in Santa Barbara, California, the Music Academy is a classical music training program for emerging musicians aged 18 to 27 (for string players), and up to age 34 (for other instrumentalists).
Five finalists have been selected for this year's Music Academy Duo Competition. Open to the 2022 Music Academy Fellows, the event allows for one Fellow and collaborative pianist to perform and win $5,000 each. The winner will also present a 2023 Santa Barbara recital and up to $1,000 to support its production, plus professional photography and recording for career promotion.
Finalists include violinists Danny Jin and Zeyu Li, who will perform with pianists Matthew Harikian and Jack Song, respectively. The final will be held on August 1 at 7 PM in Hahn Hall at the Music Academy. 
Other finalists are cellist Jenny Bahk, flutist Elvin Schlanger, and tuba player Joshua Williams, plus collaborative pianists Pei-Hsuan Shen, Jingsi Lu, and Yu-Ting Peng.
The winning duo will also receive additional performance opportunities including the world premiere of a work by noted composer, Chris Cerrone, plus coaching with Music Academy faculty in preparation for this performance.
The competition jury comprises Miriam Adam, Sarah Gibson, and Jennifer Koh, who will also provide artist feedback at the conclusion of the event.
Tickets to the competition are available here.