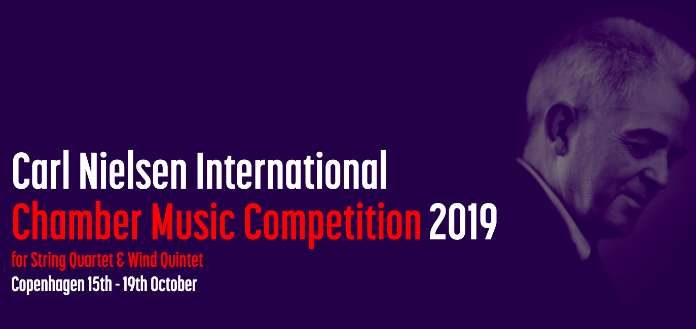 Applications are now open for the 2019 Carl Nielsen International Chamber Music Competition – to be held in Copenhagen, Denmark from the 15th to the 19th of October.
Open to string quartets and wind quintets, with all members under the age of 35, the 1st prize winning ensemble in each division will receive €15,000.
The 2019 string quartet jury will comprise: Günter Pichler (Chairman), Asbjørn Nørgaard, Gunvor Sihm, Bjørg Lewis and David Geber.
The 2019 wind quintet jury will comprise: Bjørn Carl Nielsen (Chairman), Ole Kristian Dahl, Ulla Miilmann, Michael Hasel and Andreas Sundén.
Applications to be received by the 15th of May, 2019.
For further details, visit: https://bit.ly/2J1HBkE