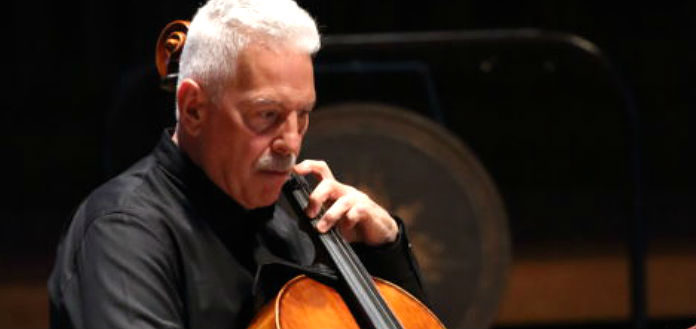 The Violin Channel member Susan Jansen from the United States was keen to know: "How important is it for students to study new music during their formative years?"
We threw Susan's question over to Rice University's Shepherd School of Music cello and chamber music teaching faculty member, Mr Norman Fischer.
"Hi Susan,
This is a great question, and one I feel passionate about. These days it is very easy to get disconnected from the fact that real human creative minds wrote the music we play. Wouldn't it be amazing to have a conversation with Bach, Beethoven, or Brahms and ask them what was on their mind? The musical world is changing so fast, it is even more imperative that students gain confidence in dealing with the demands of new scores. One just learns to think in a more creative way.
Nothing gets ones confidence going like being able to play tricky rhythmic passages and render them easily. Also learning extended techniques feels like a playground for developing an ever broader sound world. My students are always surprised at how quickly I can find harmonics all over the cello, a skill I learned early on.
Looking back on my training, I was very fortunate at and early age to dispense with negative prejudice about new music and to have  many friendships with composers. Soon I had a reputation for being open-minded about trying new ideas and playing new scores. While I was learning wonderful things about the instrument with my teachers, I felt I was learning to think in a more creative way by looking at scores and deciphering the intent behind the notation. This important skill has helped me with all music that I play and teach.
The Concord String Quartet (1971-87), of which I was a founding cellist, premiered over 50 works. Of course, not all of these were masterpieces, but as interpreters, having to make a convincing performance of a weak or medium strong piece, built great skills. This also increases your options one has to perform ANY music. I find this especially true with penetrating any new style that I haven't encountered before.
 In addition to the important skills learned, new music opens up opportunities for performance and relationships. I am so blessed with having strong friendships with so many people that I wouldn't have known if it weren't for my devotion to new scores. In addition to a wide array of performers, I can proudly say that I have worked with many composers, some who are already legendary such as Bolcom, Cage, Carter, Crumb, Druckman, Dutilleux, Foss, Frank, Golijov, Harbison, Henze, Rands, Reich, Rochberg, Rouse, Sirota, Thomas and Tower. Getting to work with these great creators was thrilling, and in many cases my input was important in shaping the finished score.
 So let go of any fear and plunge in!
- Norman"
Norman Fischer was a founding and long-standing member of the Concord String Quartet and the Fischer Cello and Piano Duo | He has held teaching position on faculty at Dartmouth College and the Oberlin Conservatory - and currently serves as Professor of Cello and Director of Chamber Music at Rice University's Shepherd School of Music | In addition, he serves on the Board of Directors of Chamber Music America 
Do you have a burning question for one of the Pros? Simply email: [email protected]