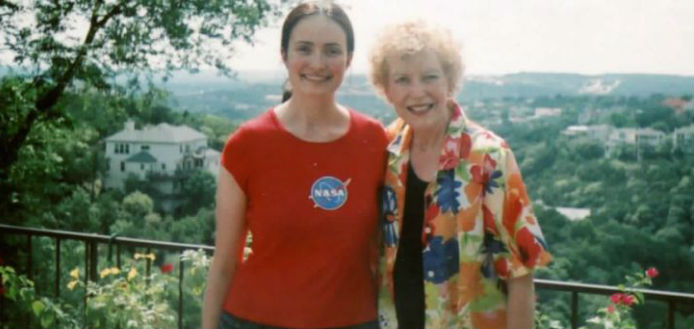 The Violin Channel recently caught up with University of Idaho Cello Professor Miranda Wilson, former doctoral student of American cello pedagogue Phyllis Young – who passed away earlier this week, aged 92.
In a VC-exclusive blog, Miranda pays tribute to her late-teacher and mentor:
"Phyllis Young was a longtime cello professor at the University of Texas, a pioneer in string pedagogy, and a colorful character beloved by the hundreds of cellists she taught. Despite having been born in Kansas, she was a proud Texan, and her signature cello technique was what she called "a Texas-sized tone." A marvelous cellist in her own right, she would accept nothing less than the best tone and vibrato from her students. Even in her eighties, she was still being flown all over the world to teach lectures and masterclasses to cellists of all ages.
Mrs. Young, as everyone called her, was one of the first women professors when she joined the University of Texas faculty in 1953, and experienced considerable discrimination from male colleagues who didn't want her around. She rose above this shabby treatment by mentoring and advocating for other women faculty in her own inimitable and gloriously vivid manner until her retirement in 2007.
Habitually dressed in bright colors, she called everyone "Honey" and was much given to exclamations of "My!" and "Mercy!" Every student of hers has a cherished "Mrs. Young story" containing a few of her memorable one-liners. She was also tremendously generous, often paying the pianists for her students' recitals, slipping students large checks for graduation presents, and giving lovely gifts. I treasure a gold bracelet that she once insisted on giving to me when I admired it during a lesson. Her criticisms could be harsh ("Honey, your tiny little tone isn't going to impress many people"), but her methods for teaching technique, many of which came from her book Playing The String Game, demystified the difficulties of cello playing. She insisted on using the body in a logical, intuitive manner, emphasizing relaxation. She claimed a teaching lineage that went back to her own teacher, André Navarra. Her own legacy lives on through her students and their students, who can be found on every continent, and are recognizable by the Texas-sized tone of their cellos.
-Miranda"
PICTURED: MIRANDA WILSON AND PHYLLIS YOUNG, AUSTIN, 2005