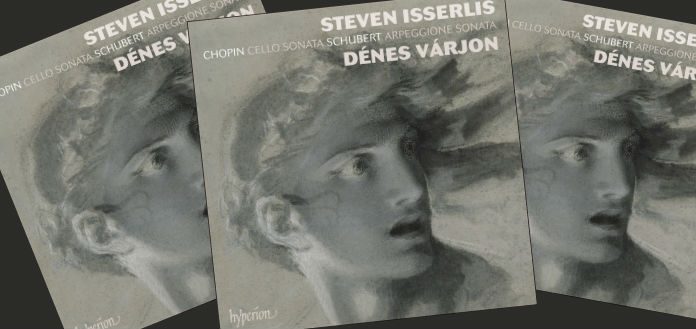 Hyperion Records has announced the release of British cellist Steven Isserlis' new album: 'Chopin & Schubert'.
Recorded with Hungarian-born pianist Dénes Várjon, the the disc features Chopin's Cello Sonata in G minor, Introduction and Polonaise Brillante and Nie ma czego trzeba - coupled with Schubert's A Minor Arpeggione Sonata and Nacht und Träume.
"Love of Chopin is somehow in my genes ... my grandfather, as a 13-year-old boy, used to sleep with the music of Chopin under his pillow ..." Steven has told The Violin Channel.
"And, I have always been fascinated by Chopin's Cello Sonata, one of his most complex late works ... it took me many years to feel fully inside the music, but now I really consider it to be a tragic masterpiece - a truly important work ..." he has said.
"I've also always adored Schubert's Arpeggione sonata ... fiendish though it is to play on the cello ... as I grow older, it too seems to me to be a tragic masterpiece, if less overt in its tragedy than the Chopin ..."
"I can only hope listeners too will develop a deeper love for and understanding of these tremendous masterpieces."