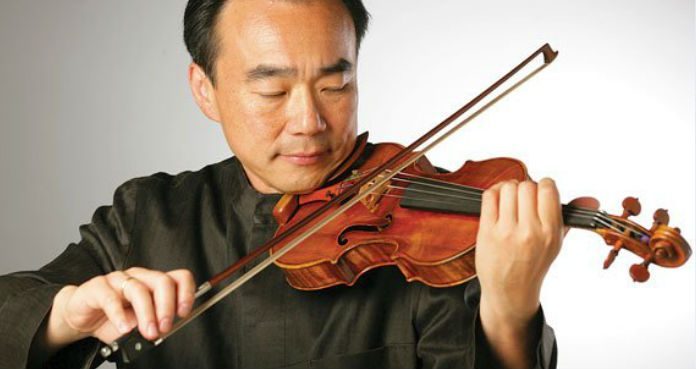 Raymond Tengku from Malaysia was keen to know: 'What are your best tips for impressing a school entrance audition panel?'
We threw Raymond's question over to The Juilliard School and Rice University's Shepherd School of Music teaching faculty member, violinist Cho-Liang Lin:
"School entrance auditions tend to be short. 10-15 minutes. It's actually rather similar to orchestral auditions many applicants will face later on. When time is short like this, the mind must not go blank because of nerves. You must be really tuned in to your own playing--checking on intonation, pacing, sound quality and the acoustical environment. In a dry hall (or room), you will do yourself no favors by pressing hard. A hall with lots of reverb might mean you can play with more articulation.
Faculty members tend to ask you to jump from work to work. So, prepare the audition by jumping from work to work also. Ask friends to hear you play the audition material and ask you to stop mid-phrase and start another work.
Warm up well. Play through the first 5 minutes of every work on your list as you warm up. Prepare to have your best playing at the get-go. There is no time to warm up as you play. The short duration means you don't need stamina.
Play your best immediately. Always play the way you want to play. Don't play the way you think the faculty wants you to play. And smile when you see the faculty there. Know that everyone wants you to do well.
- Cho-Liang"
Do you have a burning question for one of the Pros? Simply email: [email protected]