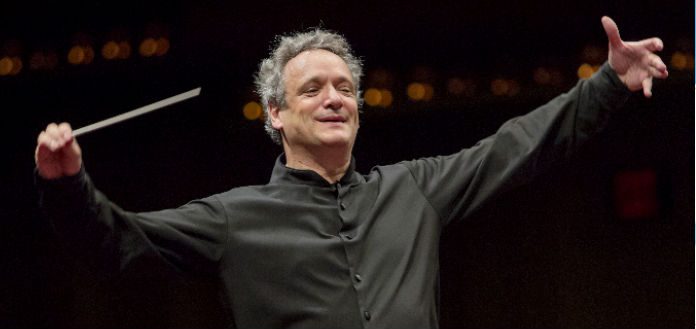 It has been announced today that the Cincinnati Symphony Orchestra has extended the contract of French Music Director Louis Langree through to the conclusion of the 2021-22 season.
Langree, 55, has served the leadership role of the ensemble since 2013.
"I am deeply happy to continue building relationships in Cincinnati … being part of this extraordinary community is a constant source of joy for me and for my family ...," he has said.
Maestro Langree also currently serves as Music Director of New York Lincoln Center's 'Mostly Mozart Festival' - and has recently guest conducted at the Metropolitan Opera, Berlin Philharmonic, Vienna Philharmonic, Philadelphia Orchestra and La Scala in Milan.