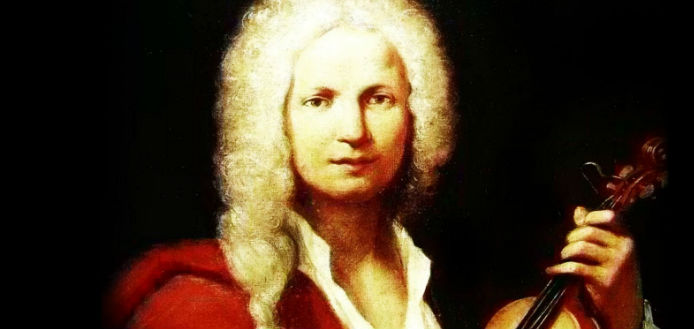 Italian Baroque composer, priest, and virtuoso violinist Antonio Vivaldi died on this day in 1741, aged 63.
During his lifetime, Vivaldi wrote nearly 500 concerti, 230 of which were written for solo violin.
25 of them were written for two violins, while others were concerti grossi with three or more soloists or concerti ripieni, which do not feature a soloist.
Through these works, Vivaldi left a profound mark on the concerto form, laying the foundation of what would become the classical three-movement concerto, which features two fast movements with a slow movement in between.
Vivaldi is most well-known for his cycle of programmatic violin concerti, "The Four Seasons," where each concerto accompanies a poem and depicts one of spring, summer, fall, or winter.
He also left behind approximately 90 sonatas and 50 vocal works — including over a dozen operas.
JULIA FISCHER | VIVALDI | THE FOUR SEASONS | KENNETH SILLITO & ACADEMY OF ST. MARTIN IN THE FIELDS | 2011