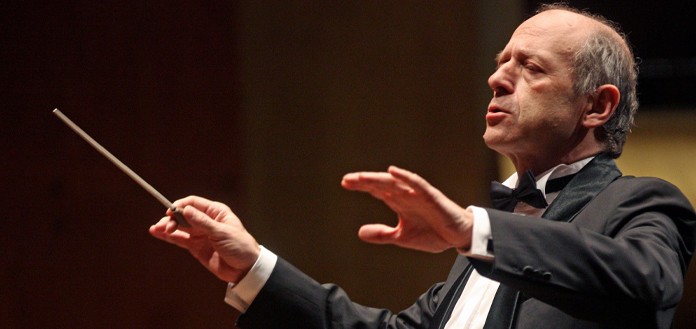 The Hungarian conductor will work with the orchestra two or three weeks each season. He joins conductor Bernard Haitink, who serves as honorary conductor, and Riccardo Chailly, who is the conductor emeritus.
"Iván Fischer knows just how to regularly give the orchestra an artistic boost with his idiosyncratic and refreshing ideas about repertoire, orchestral arrangement and ensemble," the orchestra's Managing Director David Bazen said. "His interest in the circumstances in which a particular composition came into being and the story behind the notes attest to his artistic kinship with Nikolaus Harnoncourt, to whom he once served as assistant."
"The Concertgebouworkest has great musical and human qualities and I am deeply honoured to become a member of their family," Iván Fischer said. "Amsterdam is a city where I feel at home and I will do my best to contribute to the rich cultural heritage of this beautiful city. Here tradition and innovation are not a contradiction because the Concertgebouworkest has a great tradition OF innovation! It is a truly inspiring environment, thank you for inviting me."