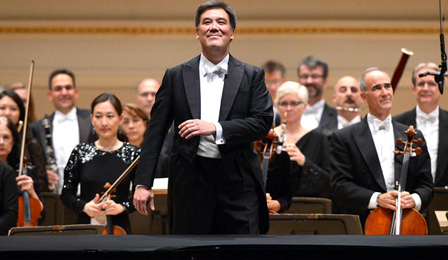 The Royal Swedish Opera, in Stockholm, Sweden has this week announced the appointment of American conductor Alan Gilbert as its new Music Director – effective from the commence of the 2021-2022 season.
Alan Gilbert served as Music Director of the New York Philharmonic from 2009 until 2017 – and currently serves as Chief Conductor of the NDR Elbphilharmonie Orchestra. 
"We feel it is a major achievement for us, indeed a critical milestone, to bring a musician of his extraordinary stature and international reputation to our company ... " Royal Swedish Opera CEO & Artistic Director Birgitta Svendén has this week said.
"We are filled with pride to have such a visionary conductor join us, someone who will inspire the whole organization musically and will be at the core of everything we do," she has said.
"It is a great honor to be joining the Royal Swedish Opera as its Music Director ... the experiences I have had working with this wonderful company, with its fabulous singers and orchestra, have been unfailingly joyous and memorable - and I am so happy to be able to look forward to many more," the 52-year-old conductor has this week said.