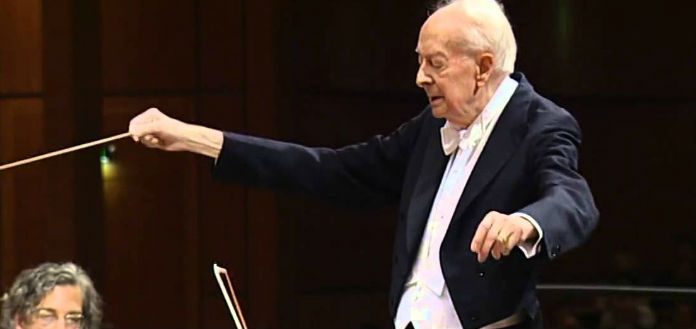 German conductor Gunter Wand was born on this day in 1912 – 107 years ago.
Dying in 2002, Maestro Wand is remembered as one of the eminent conductors of the 20th Century.
He held prestigious conducting positions with the London Symphony, Vienna and Berlin Philharmonics, Cologne Opera, and the NDR and BBC Symphonies.
He was notorious for demanding additional rehearsal time.
https://www.youtube.com/watch?v=VJ8Yhothg-Y
GUNTER WAND | BRAHMS | SYMPHONY NO. 1 IN C MINOR | NDR SINFONIEORCHESTER | 1997