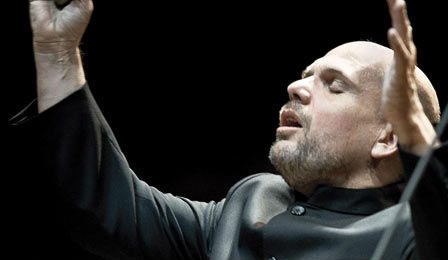 The New York Philharmonic has today announced Music Director Jaap van Zweden has withdrawn from a number of upcoming performances with the ensemble - due to a shoulder complaint.
A spokesperson for the orchestra has today indicated the conductor was icing his shoulder on Thursday evening, following a performance with the orchestra, when he sustained a serious second-degree ice burn.
"On his doctor's orders, Mr. van Zweden will not be conducting at all for at least one week ... but a full recovery is expected," the orchestra has said.
The 58-year-old Maestro will be replaced in this week's three scheduled performances of Mahler's 6th Symphony, on April 11th, 12th and 13th, by Australian conductor Simone Young.
The announcement comes the same day the Boston Symphony announced conductor Gustavo Dudamel has also withdrawn from a number of upcoming performances - due to a hand and arm injury.