Conductor Sir Roger Norrington Announces Retirement
The British conductor will retire from conducting after a final performance on November 18, 2021, with the UK's Royal Northern Sinfonia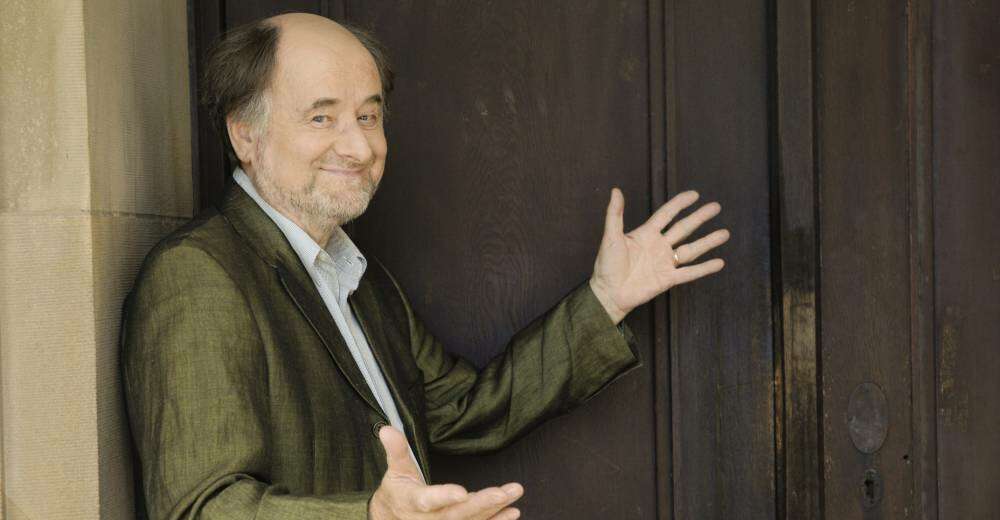 (Photo credit: Manfred Esser)
Concluding a 50-year career, Sir Roger Norrington, aged 87, will conduct the Royal Northern Sinfonia (RNS) in an all-Haydn program titled "Norrington Presents: Dr. Haydn's London Academy." Joining them will be soprano Susan Gritton and pianist Steven Devine.
"In what promises to be a very special evening, [we] are celebrating not only the music of Haydn but Sir Roger Norrington himself, as he takes to the stage for what he has decided will be his final night on a conductor's podium," reads the press release by RNS.
"I have enjoyed every minute of over 50 years of making music with some of the most wonderful and talented musicians in the world," Norrington said. "The time has come to step off the podium and I am thrilled to spend my last concert as conductor celebrating Haydn with Royal Northern Sinfonia."
Born in Oxford, England, into a family with strong musical connections, Norrington sang as a boy and studied the violin from the age of 10. He later attended the Royal College of Music (RCM) studying with Sir Adrian Boult.
Throughout his career, Norrington led the movement for historically informed performance (HIP) with ensembles such as the Stuttgart Radio Symphony, Camerata Salzburg, Zurich Chamber Orchestra, Orchestra of the Age of Enlightenment, and his own London Classical Players (LCP) in the 1980s.
In 1962, he founded the Heinrich Schütz Choir and made many Baroque recordings with them on Argo and Decca record labels. The choir later transitioned into the LCP and cemented Norrington's role in leading HIP development and interpretation. 
His past roles include chief conductor of Camerata Salzburg, Stuttgart's Radio Symphony Orchestra, and music director of Kent Opera. He also collaborated with the London Philharmonic in recordings for Decca Classics and worked as a guest with the English National Opera and Italy's La Scala.
Norrington was knighted in 1997 with a Commander of the Order of the British Empire (CBE) and also holds positions as a Cavaliere of the Italian Republic, Prince Consort Professor of RCM, and Honorary Member of the Royal Academy of Music, among others.
"We're playing to the audience, for the audience, to entertain them and to uplift them — depending on the kind of music," commented Norrington in an RNS Facebook post about his upcoming concert. "They have a part to play, and the more they can clap and laugh in funny bits, I'm very comfortable with that."
For the concert program and to purchase tickets for the performance on November 18, 2021, click here.
LUDWIG VAN BEETHOVEN | SYMPHONY NO. 3 "EROICA" | SIR ROGER NORRINGTON | STUTTGART RADIO SYMPHONY ORCHESTRA | 2018