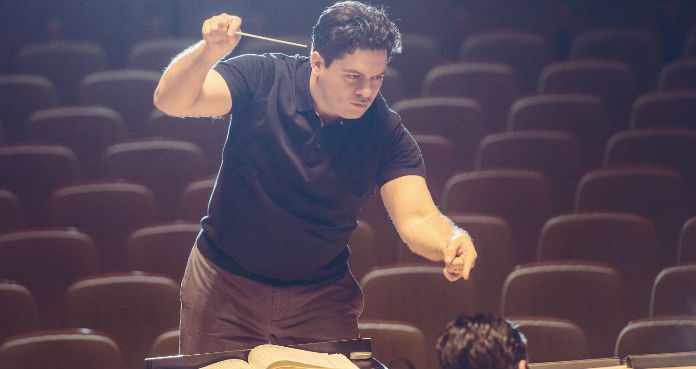 The Violin Channel member Kukka Mirjam, from Finland was keen to know: 'As a conductor, what essentials do you need from a string soloist to ensure the most successful collaboration and outcome?'
We threw Kukka's question over to fast-rising conducting star and Music Director of the Cabrillo Festival of Contemporary Music, Cristian Macelaru:
"Hi Kukka,
I always look forward to a new collaboration. Either meeting for the first time or with 'old' friends, each performance is different and I am grateful for that. However, the traits I have observed that make the most impact on the orchestra, audience and me are the conviction with which each musical gesture is communicated. I might not always agree with a point of view, but if it is presented with great conviction, I am always compelled to endorse its presentation.
To go a bit further, what qualifies as a performance of 'strong conviction' is one that is justified by the composer's intent, yet presented with a personal understanding of the meaning behind the scribbles on the page. Somehow this conviction of meaning is always translated into great rhythm, because one shouldn't look to perform a tempo, or a speed so much as to have the right pulse. The speed of a performance is relative to the space between musical pulses. And understanding the meaning behind a musical gesture will give the right pulses to the music, rather than playing at a certain speed just for the sake of being true to the composer's suggestion, yet not understanding why it was suggested in the first place. A strong pulse makes it possible to accompany where a tempo will force one to be followed. 
So I find myself being drawn by a performer whose musical understanding of a piece goes far beyond the technical ability to communicate the meaning intended by the composer.
-Cristian"
Do you have a burning question for one of the Pros? Simply email: [email protected]