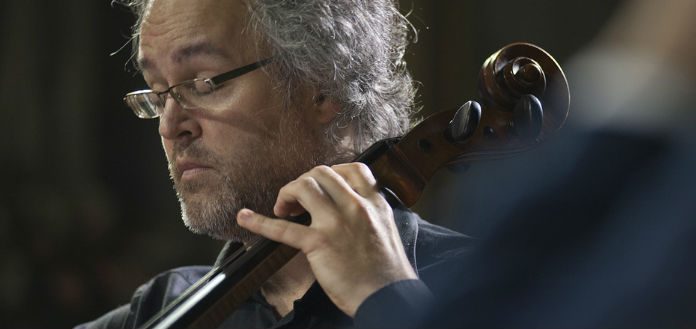 French-born Spanish cellist David Etheve has passed away, after a lengthy battle with brain cancer - aged just 50.
He served as long-time Principal Cellist with the Galicia Symphony Orchestra, in A Coruña, Spain - and was a founding member of the Kapelle Piano Trio.
'We wanted to tell you that someone like you never goes away and will always be in our hearts ...' the Galicia Symphony Orchestra's facebook page has read.
DAVID ETHEVE | SCHUMANN CELLO CONCERTO | MICHAEL NASTEROWICZ & THE SYMPHONY ORCHESTRA OF GALICIA | 2014
Our condolences are with Mr Etheve's family, friends, colleagues and students.