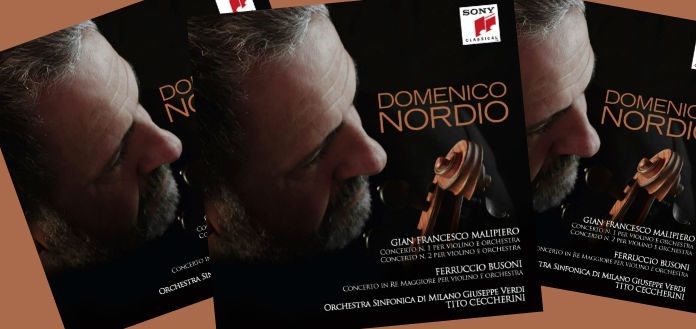 Sony Classical has announced the release of Italian violinist Domenico Nordio's new album: Gian Francesco Malipiero & Ferruccio Busoni Violin Concerti.
Recorded with conductor Tito Ceccherini and the Orchestra Sinfonica di Milano Giuseppe Verdi, the disc features 20th Century Italian composer Gian Francesco Malipiero's 1st and 2nd Violin Concertos - with Ferruccio Busoni's Violin Concerto in D Major.
"I am very interested in rediscovering the Italian repertoire of the twentieth century ... beautiful music but because of political reasons has very little discography ... many of the great Italian composer, including Respighi, Casella, Dallapiccola and Malipiero, were seen to have colluded with fascism ...." Domenico has told The Violin Channel
"I sincerely hope that audiences will begin to appreciate the Italian repertoire a little more ... it is full of light, fantasy and poetry and written with great skill ..." he has said.
"A lot of Italian repertoire has unjustly been forgotten but in my opinion it is just as good as the other prominent 20th Century violin concertos."