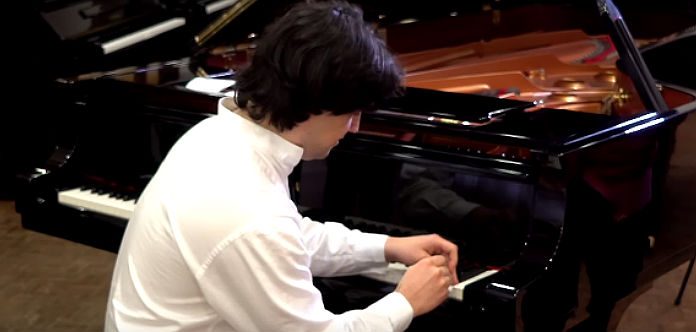 Portuguese-American pianist Domingos-Antonio Gomes has set a new Guinness World Record for the most piano keys hit in one minute.
The pianist, who broke the record at a music store in Lisbon early this month, made an impressive 824 key strikes within a 60 seconds period - bettering the previous record of 765, held by Hungarian pianist Bence Peter.
To achieve the feat, Gomes struck the high B key, the second highest key on the piano, repeatedly with alternating fingers.
"I am a Portuguese-American professional pianist and have been playing since the age of seven … I broke this record in order to gain visibility in the international world of music by demonstrating my athletic prowess on the piano..." he has said.
DOMINGOS-ANTONIO GOMES | MOST PIANO KEY HITS IN 60 SECONDS | GUINNESS WORLD RECORDS