Prestigious Dutch Music Prize Awarded to Violinist Maria Milstein
Violinist Maria Milstein has been awarded the 2018 Dutch Music Prize - the highest honour offered by the Dutch Ministry to a classical musician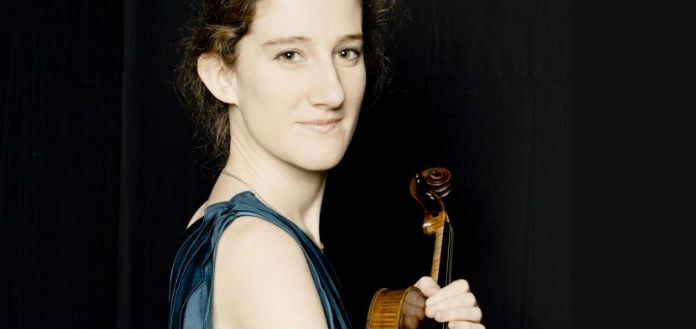 It has been announced today that 32 year old Russian-born Dutch violinist Maria Milstein has been awarded the 2018 Dutch Music Prize - the highest honour offered by the Dutch Ministry of Education, Culture and Science to a classical musician.
The prize is awarded to a young Dutch concert artist deemed to have prospects of an international career.
An advisory committee follows applicants for up to 2 years - and only awards the prize if it deems a musician has responded promisingly.
MARIA MILSTEIN & SANDER SITTIG | GRIEG VIOLIN SONATA NO. 3 IN C MINOR | 2012
A student of Ilya Grubert and Augustin Dumay, Maria is a former prize winner at the Lipizer International Violin Competition and the ARD Competition - and currently performs regularly as a soloist and as a member of the Van Baerle Trio.
Previous Dutch Music Prize recipients include violinists Janine Jansen, Theodora Geraets and Liza Ferschtman, cellists Pieter Wispelwey and Quirine Viersen and double bassist Rick Stotijn.
Maria, who is no relation to legendary virtuoso Nathan Milstein, will be presented with her accolade on the 27th January, 2018 - at the Concertgebouw, in Amsterdam.