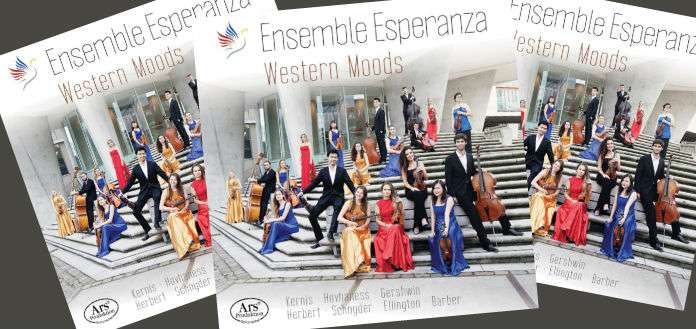 ARS Produktion Records has announced the release of the Liechtenstein-based Ensemble Esperanza's new CD: Western Moods.
The 3rd disc in the young string ensemble's 'World Exploration' series, features string works and arrangements by celebrated Northern American composers - including Aaron Jay Kernis, Alan Hovhaness, George Gershwin, Samuel Barber, Victor Herbert, Daniel Schnyder, The Rolling Stones, Jimi Hendrix and Duke Ellington.
"Our first two CDs presented programs from the north and the south ... so we naturally went to the direction of the west for our third opus ..." Concertmaster Chouchane Siranossian has told The Violin Channel.
"When we think of North America we automatically think jazz, Gershwin and film music ... but we wanted to showcase all the different moods and faces of the USA - with famous composers but also contemporary composers with whom we could work directly with," she has said.