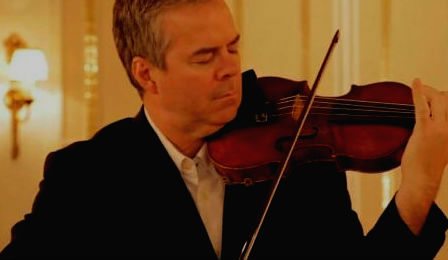 Milwaukee Symphony Orchestra Concertmaster Frank Almond has opened up about his January 27th armed robbery of the 1715 'Lipinski' Stradivarius, telling he was not suspicious as a man approached him in a car park following a concert in Milwaukee - before being violently knocked to the ground with a stun gun.
Almond has said he followed the protocol of never being separated from the instrument, but had never expected a violent attack of this nature.
Almond, opening up to the Milwaukee Journal Sentinel, has said "the theft was like losing a child ... it becomes part of you in a way that's difficult to articulate verbally."
"Yes I could have an armed guard, or be handcuffed to the instrument … but that would be real conspicuous and draw attention to the fact that I have something of value," he has said.
While he is admittedly more nervous now following the attack, Almond believes "there would be nothing stupider than stealing another Strad."
Two Milwaukee men, Universal Knowledge Allah, 36 and Salah Jones, 41 appeared in the Milwaukee County District Court last Friday for an initial hearing – each facing 1 count of robbery party to a crime.
The instrument, conservatively valued in excess of $5 Million and Mr Almond's two concert bows were located in the attic of a Milwaukee Bay View home and have since been returned undamaged.