Frank Gehry Designs A New Hall for the Colburn School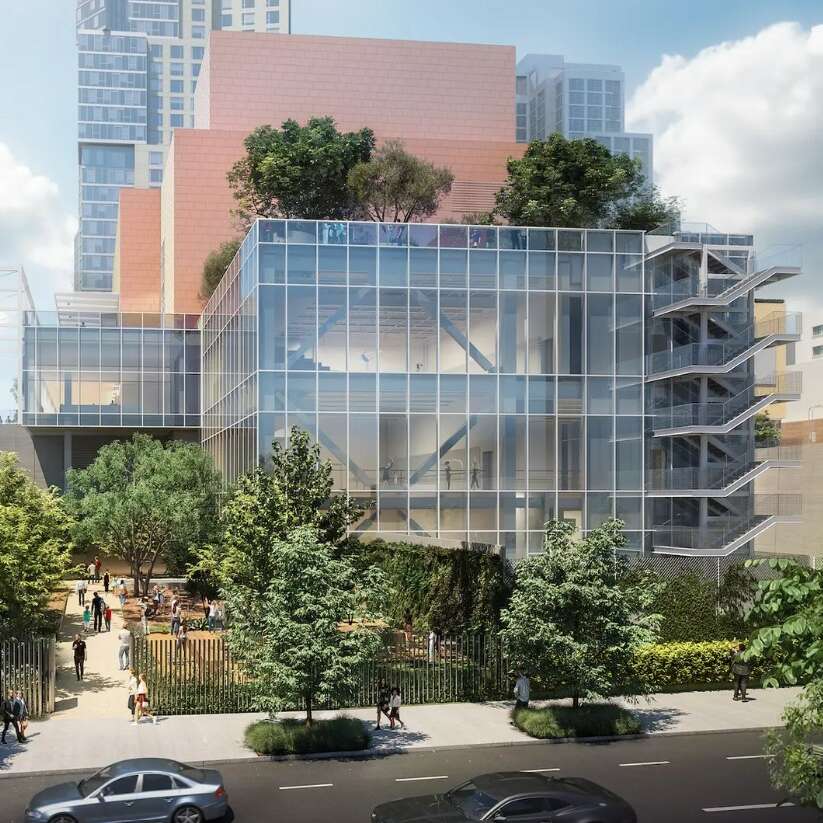 (Image credit: Gehry Partners)
Architect Frank Gehry has unveiled his designs for a new 1,000-seat concert hall at the Colburn School in Los Angeles. The hall will cover approximately 100,000 square feet and is located across the road from the school's current campus. Colburn acquired the land in 2016 for the sum of $33 million, with the total cost of the project estimated at around $350 million.
Alongside its theater, the site will also include a performance plaza and dance studios — with the intention to offer a gathering place for the city's community. Additionally, the combination of the new hall with two nearby landmarks — the Grand, and Disney Hall both designed by Gehry — should turn Grand Avenue into the one of the city's most prominent arts precincts.
As reported by the Los Angeles Times, the new hall's design is substantially different to Gehry's initial renderings, which he sent to the Times for publication in early 2020. The financial obstacles of the pandemic made it difficult for the school to secure adequate philanthropic funding for the hall.
Despite an injection of funds from Carol Colburn Grigor, the daughter of the school's founder, Richard D. Colburn, the target required to fund the initial concept of the hall was nonetheless not quite reached. As such, the concept has been scaled back.
Nonetheless, the renderings Gehry has recently released show a breathtaking vision. The building's exterior uses a combination of glass and pink-tinted titanium, while the interior of the hall itself boasts a round auditorium with a gloriously high ceiling. The acoustician for the hall is Yasuhisa Toyota, who has also worked on other Gehry projects such as Disney Hall and Berlin's Boulez Saal.
"We wanted an architect who designed the greatest concert halls of our generation, understood the urban context of downtown Los Angeles, and is a true artist with a passion for music and the performing arts," said Sel Kardan, the Colburn School's president and chief executive. "Truly, there was only one choice—Frank Gehry."
"Their new hall is a major blessing for the music world of this city, and I am honored to be a part of it," Gehry said of the project.