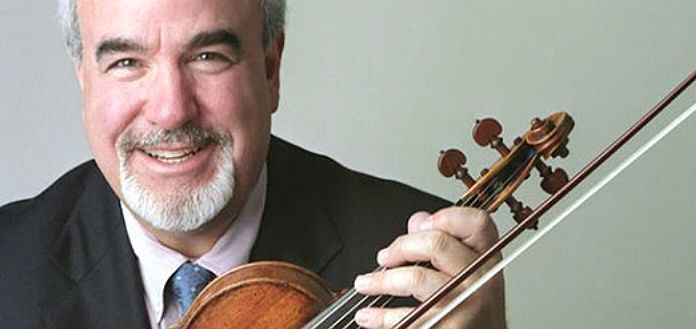 The Violin Channel member Stephanie Chen from Singapore was keen to know: "As part of an orchestral or college audition panel, what do you want to hear in someone's playing?"
We threw Stephanie's question over to former New York Philharmonic Concertmaster and University of Southern California's Thornton School of Music violin professor Glenn Dicterow.
"Hi Stephanie,
The qualities I look for in someone auditioning for either an orchestra or a college/conservatory are: excellent rhythm (which includes observing the rests accurately), superb intonation and the ability to perform cleanly and accurately the varied bow strokes required by the repertoire they are playing. 
Beyond this, I look for intelligent musical phasing and understanding of the works they are performing. I would not enjoy hearing Mozart and Strauss performed in the same manner. 
There doesn't seem to be any shortage of virtuosic technique displayed by today's young string players. However, what I often find missing in string playing is beautiful sound and colorful phrasing. 
It would be wise for young musicians to listen to some of the old recordings of the great artists of the 20th century to get their inspiration.
-Glenn"
A student of Ivan Galamian, Jascha Heifetz and Henryk Szeryng, Glenn Dicterow served as Concertmaster of the New York Philharmonic from 1980 until 2014 | 

He currently serves a teaching professorship on faculty at the University of Southern California's Thornton School of Music
Do you have a burning question for one of the Pros? Simply email: [email protected]