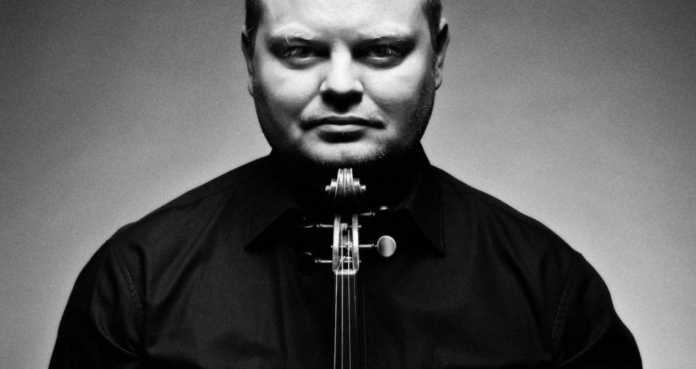 HANNOVER, GERMANY ― The Violin Channel recently caught up with former Szymanowski Quartet co-founder and long standing 1st violinist Grzegorz Kotow – who last month announced he would step down from the ensemble after more than 20 years.
In a VC-exclusive blog, Grzegorz talks us through his transition from quartet life to that of an artist manager.
"Spending hours at the airport hadn't been anything special over the last 20 years…normal things like flight delays never really made me nervous. 
I had my ritual, hiding somewhere at the end of the waiting area while my colleagues went shopping or checked if there was something new to buy .
I enjoyed being alone for a while, without my quartet colleagues…so today nothing felt really different, except that I didn't have my violin with me ...
Everybody seems to be congratulating me on my decision to leave the quartet and the violin for a different life as an agent and promoter . But they also ask for my reasons...
I always have to smile when I think about it, because the reason is that I'm completely satisfied with the life I've had as a musician and I'm so thankful that I was able to do exactly what I dreamed about as a violin student.
Maybe it's just me. Not being very good at compromises, I realized very early that if I played the violin, it had to be in a string quartet.
I didn't know how difficult that was, especially in the mid-1990s, as a young student from, at the time seemingly pure, Poland, a country that had just become free after decades of Communist oppression.
So when the border to Europe opened, we were able to go and study quartet playing in Germany, home to such a great musical tradition.
Our dreams were not easy to realize. We didn't have any support or money from our country, but somehow that wasn't important because we were totally hypnotized by our discovery of the quartet world.  And we were lucky enough to meet wonderful people who showed us, four dazzled, crazy guys, the way to a concert career. I will never forget our lessons with Hatto Beyerle, our mentor at the beginning, or our visits to Norbert Brainin's house in London. Or our first encounters with members of the great American quartets : Guarneri, Juilliard or Emerson.
We were lucky to meet legends like Isaac Stern, thanks to whom we made our debut at Carnegie Hall. II will never forget support of Gidon Kremer who invited us to Lockenhaus when we were still students , his advises were always so helpful to me  ...
We took all of this as a gift, never even thinking about a great career. It was so important to have such amazing "angels" who knew the concert world so well.
I think it was in New York, maybe five years after we started the quartet, and I have a feeling it was Philip Setzer who asked us if we had heard about the internet and told us we should have our own website…That was actually the start of my career as a music manager, because I recognized that there was something else behind the music.
I very quickly became the managing member of the quartet, the one who talked to agents and promoters.
I realize that the word "agent" sometimes has a negative ring in the music community, and there are always some suspicious characters lurking around the concert business, especially in countries with new markets and a young tradition of classical music.
But there are also many great agents, some of whom have become my friends. And I've been lucky enough to meet legends of this business, like Mariedi Anders, Hans Ulrich  Schmid, and Astrid Schoerke, whom I've learned most from…
About ten years ago, when my wife Shannen was setting up our management company, LiuPromotion, I was able to use my experience to help her with the startup.
Over the years the company has become one of the leading tour management agencies on the Asian market. I've joined her as an official partner now, and we represent some of the world's best-known artists and tour famous orchestras and chamber ensembles. But although I consider working with established artists and friends a great privilege, I want do something more ...I think it would be very rewarding to help talented young artists, as I remember so well how difficult it was for me and how lucky I was to have experienced people around me.
These days, not long after my last concert, where I played with friends Lily and Misha Maisky, I've been able to listen to the whole Wieniawski Violin Competition in Poznan, as a commentator for Polish television. And listening to the young competitors gave me a very strong feeling that my decision was right.
Watching them, I could almost see myself years ago, with all the mistakes I made at the beginning. At those moments we need somebody around us who can help us to find the right path in this very tough world.
I remember that some years ago I introduced a very talented competition winner to a friend who was the director of a prestigious festival.
She was invited to perform with orchestra at the festival, but when I met the girl a few weeks later, she told me that she had refused the invitation. She felt she had been offered too low a fee ( I think it was 3000 EUR ) ,and her teacher had told her that since she was the winner of a competition she should not be "underpaid " because that would ruin her career.
I've never heard of this violinist since…
Unfortunately, for many young artists, success in music automatically means business class flights, red carpets and glamour ...
I was lucky because I had people around me who pointed me in the right direction and showed me my mistakes. But I'm afraid that list is so long that it would take another few posts...
-Grzegorz"