Candidates Announced for Italy's 2018 il Piccolo Violino Magico International Competition 
The opening-round candidates have been announced for the 2018 il Piccolo Violino Magico International Competition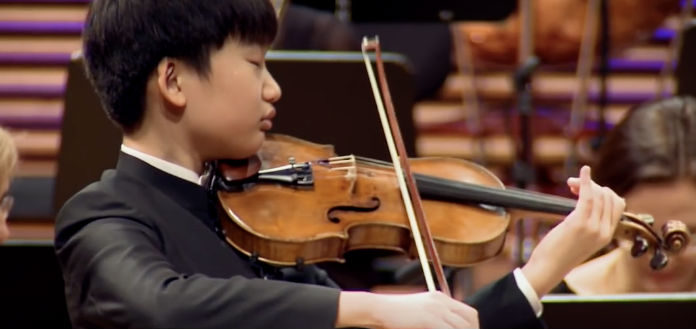 The opening-round candidates have been announced for the 2018 il Piccolo Violino Magico International Competition – to be held in San Vito al Tagliamento, Italy from the 4th to the 8th of July.
The 2018 opening-round candidates are:
Esme Arias-Kim (United States)

Benedetta Fiechter 

(Italy)

Marie Veronica Helling (Germany)
Aleksandra Khmara (Ukraine)
Kento Kuroiwa (Japan)
Bohdan Luts (Ukraine)
Daria Manza (Russia)
Matteo Morbidelli (Italy)
Natsuho Murata (Japan)
Stefania Pospekhina (Russia)
Yassen Stamenov (Bulgaria)
Pauline van der Rest (Belgium)
Barbara Ana Roinishvili (Georgia)
Naz Irem Turkmen (Turkey)
Shihan Wang (China)
Hironori Yamaguchi (Japan)
Open to international violinists aged 9 to 13 years old, the 1st prize winner will receive €5000 - and a number of international performance opportunities.
The 2018 jury will comprise: Pavel Vernikov (President), Viera Fischer, Susanne Gessner, Ruta Lipinaityte, Corrado Bolsi, Sergej Krylov, and Vilmos Szabadi.