BREAKING | Itzhak Perlman to Perform on New Broadway 'Fiddler on the Roof' Cast Recording
It has been announced today that violin virtuoso Itzhak Perlman is set to be featured on the upcoming new album recording of the smash-hit musical 'Fiddler on the Roof'.
The 2016 official Broadway cast album, scheduled to be released internationally by Broadway Records on March 18, will include a bonus "Excerpts from Fiddler on the Roof" instrumental medley track, arranged by composer John Williams - and featuring the acclaimed 70 year old violinist.
The original 'Fiddler on the Roof' production was awarded 9 Tony Awards, including the '1965 Best Musical' accolade - before going on to run on Broadway for more than 3,000 performances.
The new revival production, featuring Broadway-stars Danny Burstein, Jessica Hecht, Alexandra Silber and Adam Kantor, opened at The Broadway Theatre, in New York City on December 20, 2015.
The new album, produced by David Lai, Ted Sperling and Louise Gund will feature all the show's hit numbers, include: "To Life (L'Chaim!)," "If I Were A Rich Man," "Sunrise Sunset," "Matchmaker, Matchmaker," and "Tradition."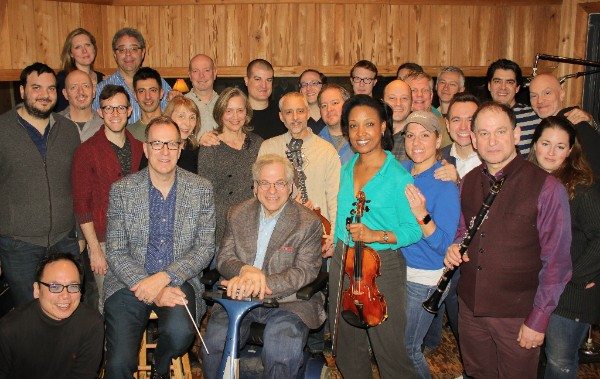 PICTURED: Itzhak Perlman with the  'Fiddler on the Roof Orchestra' - Led by Ted Sperling
PHOTO CREDIT: Drachenberg/JRA