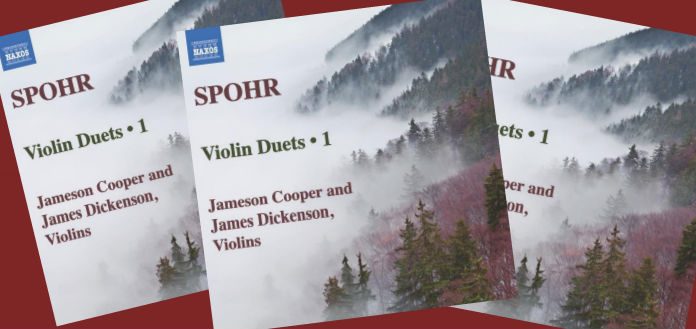 Naxos Records has announced the release of English violinists Jameson Cooper and James Dickenson's new album: Spohr: Violin Duets.
This disc features 19th Century violinist Louis Spohr's 4 duets for two violins - Op. 67 No. 1 in A Minor, No. 2 in D Major, No. 3 in G minor and WoO 21 No. 3 in E Flat Major.
"The inspiration came after a concert Jameson and I did ... we thought it would be a great challenge to record all the Spohr violin duos ... it's not something that has been done on a major label before ..." James has told The Violin Channel.
"Spohr was a total genius and that his music is still important and relevant not only in musical history, but in violin pedagogy and the concert as well ..." he has said.
"We really enjoy his humor, which is even there in his duo which he wrote when he was 12 ... we hope listeners will share our amazement at the rich sonorities he is able to get from just two violins," Jameson has said.