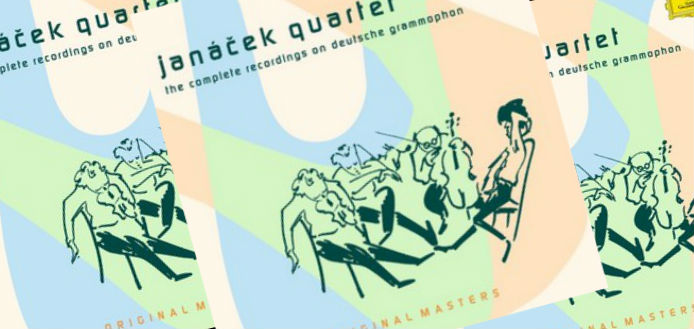 Deutsche Grammophon has announced the re-release of the renowned Janáček Quartet's 'Complete Recordings on Deutsche Grammophon' 7-CD box set.
The re-visited collection, over 7 hours in duration, features a unique mix of quartet masterworks by Mozart, Beethoven, Mendelssohn, Janáček and Dvořák.
"This set is an object lesson in quality quartet playing [and] phrasing as one ... one senses security of technique, concept and teamwork, with rarely as much as a semiquaver falling out of place,"  Rob Cowan from Gramophone Magazine has said.
JANACEK QUARTET | SMETANA | STRING QUARTET NO. 1 IN E MINOR | 1ST MVT | DEUTSCHE GRAMMOPHON | 1957