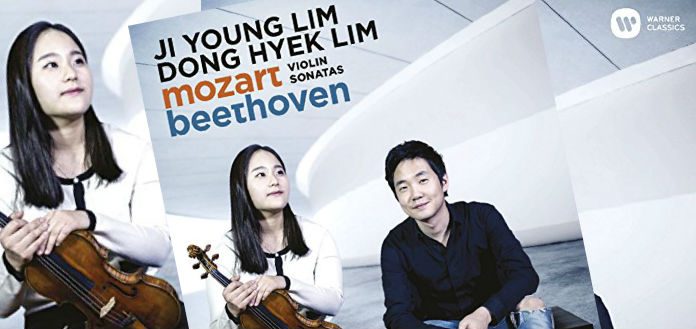 Warner Classics has this week announced the release of 22 year old South Korean VC Young Artist Ji-Young Lim's debut album 'Mozart & Beethoven Violin Sonatas'.
Recorded with acclaimed South Korean pianist Dong Heyk Lim, the all-Sonata disc features Mozart's Violin Sonata No. 18 in G Major, No. 21 in E Minor and No. 26 in B-Flat Major - and Beethoven's Violin Sonata No. 1 in D Major.
"I feel so honored to have released my first album with Warner Classics …" Ji-Young has told The Violin Channel.
"I consider Mozart and Beethoven to be the fundamentals of classical music so I felt it was most appropriate for these works to be my first steps into discography… " the 2015 Queen Elisabeth International Violin Competition 1st prize winner has said.
"The recording was made in Berlin in December last year with my wonderful colleague Dong Hyek Lim and the incredible recording producer Jorn Pedersen … everyone was so supportive and it was a great collaborative effort … " she has said.