Born in England, Tapping graduated from the University of Cambridge and studied with Margaret Major and Bruno Giuranna. He then joined Britain's longest-established quartet, the Allegri.
Before moving to the United States, he taught at London's Royal Academy of Music in addition to serving as principal viola of the London Mozart Players, a member of the English Chamber Orchestra, and a founding member of the Chamber Orchestra of Europe.
He came to the U.S. in 1995 to join the Takács Quartet, with whom he won a Grammy, three Grammy nominations, three Gramophone awards, and an induction into Gramophone magazine's Hall of Fame.
Tapping joined the Juilliard Quartet in 2013 and has played alongside other quartet members: cellist Astrid Schween, first violinist Areta Zhulla, and second violinist Ronald Copes. He was only the third person to hold the viola position since the quartet's founding in 1946.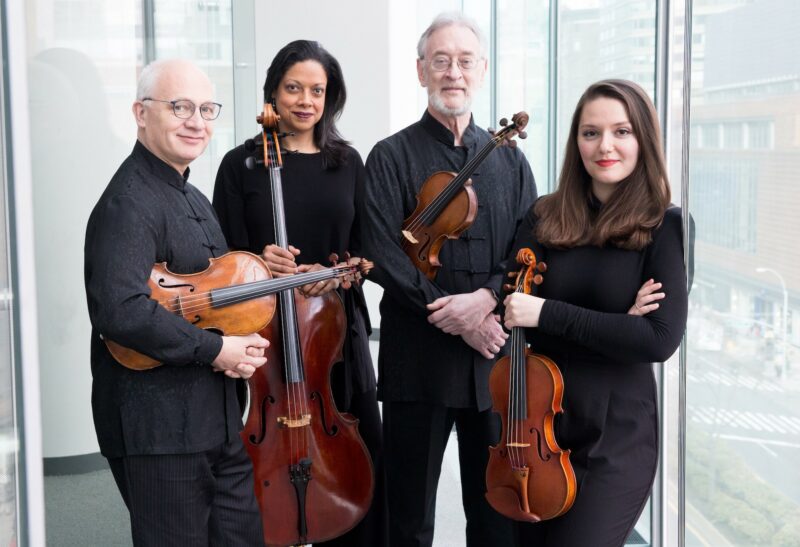 In addition to his teaching duties at The Juilliard School, he also served on the viola faculty of the New England Conservatory, where he directed the Chamber Music program. He also taught at the Boston Conservatory and the Longy School in Cambridge.
In the summers, he served on the faculties of Itzhak Perlman's Chamber Music Workshop, the Tanglewood String Quartet Seminar, and Yellow Barn, and gave viola master classes at Banff.
"We are heartbroken to lose our beloved colleague and friend Roger Tapping," wrote the other members of the Juilliard Quartet on their Instagram. "One of the most passionate and celebrated chamber musicians of his generation, Roger was adored by students, colleagues, and audiences around the world. His love for performing and teaching radiated from his very being and deeply touched all who knew him.
"We will continue to be inspired by his unstoppable energy and zeal, qualities that he brought to all his musical collaborations," they said. "Our daily quartet rehearsals were elevated by Roger's love for playing string quartets together. The pleasure he derived from music-making was palpable and inspiring, not just for those of us who were his colleagues, but for the generations of young musicians who were fortunate enough to have known and worked with him."
Our condolences to Mr. Tapping's family, friends, colleagues, and students.